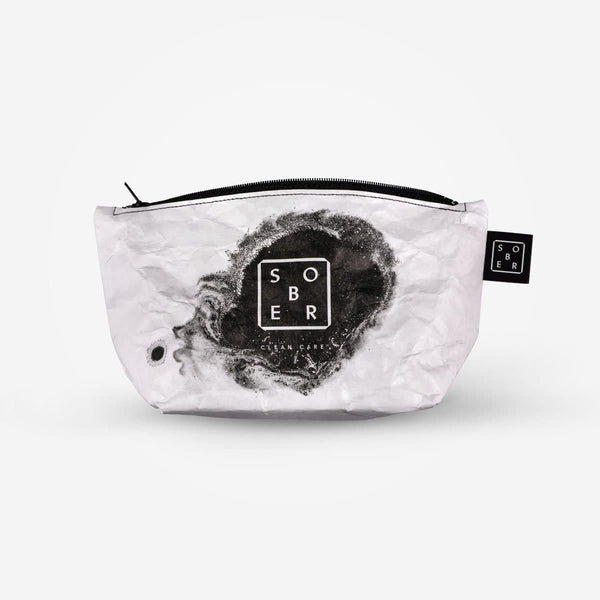 Tear-resistant. Ultra waterproof. Washable up to 60 ° and perfect for on the go: Our Travel Wash Bag is the ideal toiletry bag for short trips and trips. No ordinary cosmetic bag, no toilet bag. The compact travel wash bag has everything you need on the go without having to sacrifice style. From charger and toothbrush to hip flask and pocket comb. The Tyvek® material we use is easily stretchable and the woven fibers are so strong that you could tow cars yourself. Dimensions: 21cm long x 10cm wide x 8cm high.
The ultra-light toiletry bag made from 100% recyclable Tyvek® is 5 times lighter and 6 times thinner than comparable leather products - and vegan too. Even larger dirt and accidents are no problem: The Travel Wash Bag can be freed of all contaminants at up to 60 ° in the washing machine, the absolutely waterproof material is not damaged. Handmade in Germany.
---
Tyvek®
Tyvek® is a 100% recyclable, environmentally friendly and paper-like nonwoven fabric which is produced by means of flash spinning technology, an evaporation spinning process, exclusively by the DuPont company and without the addition of plasticizers. Material properties such as durability and water resistance ensure that it can also be used as a material for demanding protective clothing. Due to its lightness and durability, Tyvek® has set new protection and safety standards in numerous areas of application.

ADVANTAGES WHEN YOU ORDER FROM US