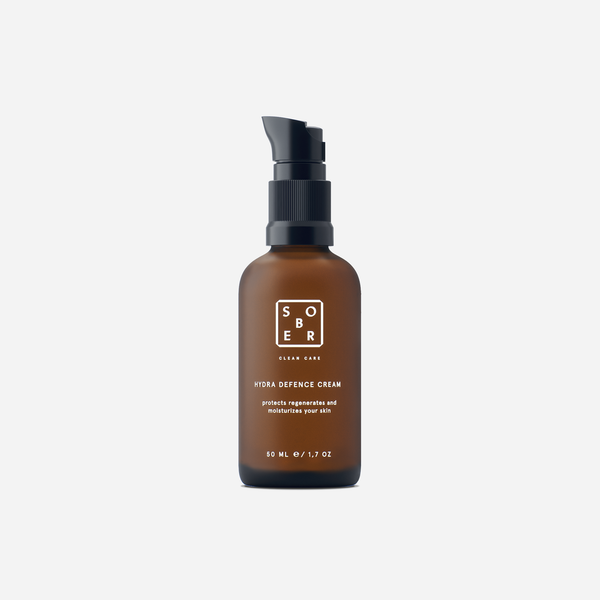 Hydra Defense Cream moisturizer
The Hydra Defense Cream regenerates, protects and hydrates the facial skin optimally every day. It is a light and mattifying face cream with biological active ingredients that form a natural, antibacterial protective barrier on the skin. Winner of the PETA VEGAN BEAUTY AWARDS 2022.

Vegan Clean Beauty for every skin type
Mattifying 24H moisturizing cream with hyaluron
Regenerates, protects & hydrates facial skin
Combats tired eyes for a vital, younger complexion
D5 Cell Complex™ helps with oxidative stress
Protective pH skin-neutral care formula:pH value 5-6
Valuable and highly effective oils support the skin's natural regeneration process. The D5 Cell Complex™ helps with oxidative stress, reduces natural signs of aging such as wrinkles and improves the skin's ability to deal with UV radiation. It mattifies the complexion and fights tired eyes and bags under the eyes for a fresh kick and a vital, younger complexion, even when tired. Our formula forms an occlusive moisture barrier on the skin, which allows the active ingredients contained to be fully absorbed into the skin to rejuvenate the complexion in the long term. Formulated and developed for the needs of even the most demanding skin.
---
application
Apply daily, ideally after showering or washing your face, with light upward movements on the cleaned face and neck. Suitable for use as day and night cream. The hygienic pump dispenser ensures perfect and easy dosing in daily use. The moisturizer lasts approx. 60 days when recommended. Suitable for all skin types and also for hand luggage on an airplane (100ml).
---
Clean care concept
We guarantee that our cosmetic products are 100% free from all questionable ingredients. That means safe use and the best of science and nature. In principle, we do not use harmful, carcinogenic, toxic skin-altering or, in our opinion, questionable ingredients in all products, which are often used in conventional cosmetics. So none of our products contain petrochemicals, alcohol, artificial fragrances, silicones, synthetic colors, PEG-based polymers, sodium lauryl sulfate, nitrosamine sources, parabens, paraffins, diethanolamine (DEA), triethanolamine (TEA) and no polycyanoacrylates or microplastics. No products or their ingredients are tested on animals in accordance with EU legislation.
---
Ingredients (Inci)
Aloe Barbadensis Leaf Juice (Aloe Vera), Pentylene Glycol, Argania Spinosa Kernel Oil (Argan), Persea Gratissima Oil (Avocado), Carthamus Tinctorius Seed Oil (Thistle), Cetearyl Olivate (Olive), Urea, Glycerin, Sodium PCA, Sorbitan Olivate (Olive), Borago Officinalis Seed Oil (Borage), Butyrospermum Parkii Butter (Shea Butter), Cetearyl Alcohol, Sodium Lactate, Parfum (Essential Oils), Rubus Idaeus Seed Oil (Raspberry), Sodium Hyaluronate (Hyaluron), Xanthan Gum, Vaccinium Myrtillus Seed Oil (Blueberry), Propylene Glycol, Glyceryl Linoleate, Ascorbyl Glucoside (Vitamin C), Panthenol (Provitamin B5), Carnitine, Glutamic Acid, Glutamine, Leucine, Valine, Tocopherol (Vitamin E), Silk, Lactic Acid, Caffeine, Beta-Sistosterol, Squalene, ½ Hexanediol, Caprylyl Glycol, Zinc Orotate, Magnesium Orotate, Fructose, Glycine, Inositol (Vitamin B), Niacinamide, Helianthus Annuus Seed Oil (Sunflower), Limonene, Linalool, Benzyl Salicylate, Citronellol.
In none of our products you will find:petrochemicals, alcohol, artificial fragrances, silicones, synthetic colors, PEG-based polymers, sodium lauryl sulfate, nitrosamine sources, parabens, paraffins, diethanolamine (DEA), triethanolamine (TEA) and no polycyanoacrylates or microplastics. No products or their ingredients are tested on animals in accordance with EU legislation.

Hydra Defense Cream moisturizer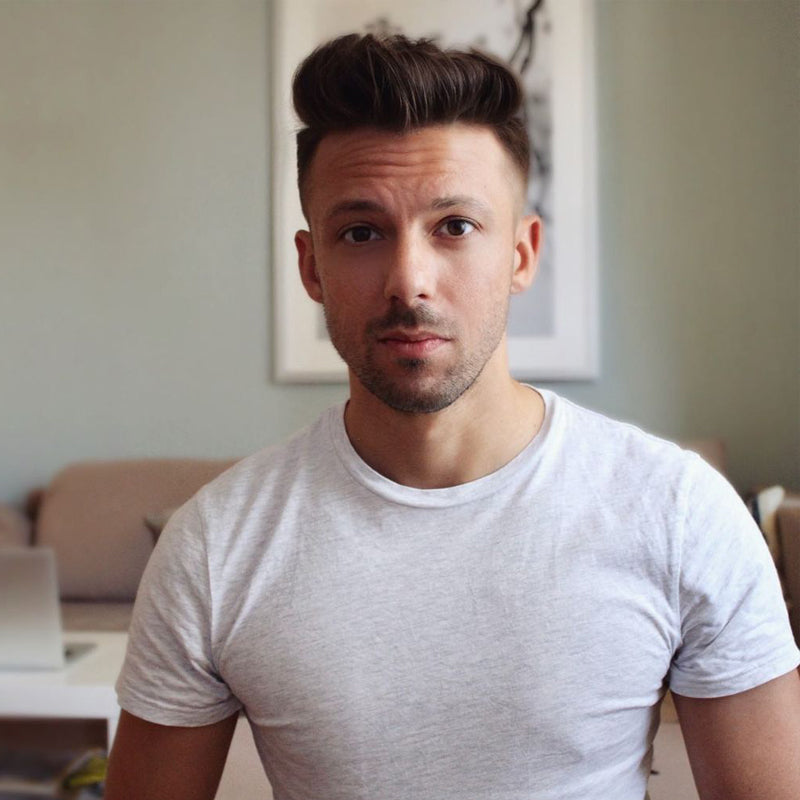 Amun R.
My ideal day cream. The texture does not stick, is absorbed immediately and moisturizes my skin. In addition, my skin is much softer and smoother.
24H anti-aging moisturizer
Hydra Defense Face Cream
1.

Regenerated

theD5 Cell Complex™ with botanical oils, skin-essential amino acids and high-dose vitamins revitalizes the skin and helps to counteract signs of skin aging at cell level.

2.

hydrated

The particularly intensive moisturizing care hydrates the skin and leads to a firmer and smoother complexion. Hyaluron and provitamin B5 ensure more resilience and elasticity.

3.

Protects and strengthens

The face cream forms an occlusive cell protection on the skin.Antibacterial agents Fight environmental influences, free radicals and bacteria that cause blemishes and blackheads.

4.

Kind to the skin

All ingredients are based on natural substances or occur in the human organism. We do not use any substances whose fate on the skin has not been clarified. Naturally effective and without animal testing.
That's why our face cream works so well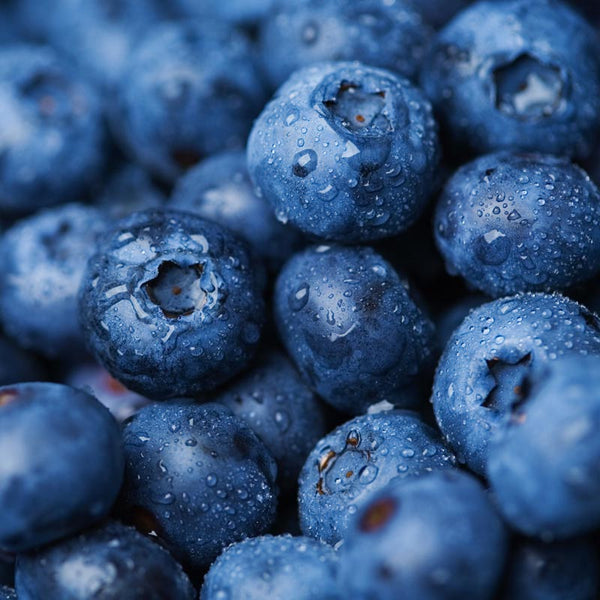 skin care oils
Our face cream consists of a combination of particularly valuable and nourishing oils. Blueberry seed oil is extracted from the tiny seeds of the blueberry. We found that blueberry seed oil is 100 times more antioxidant. The avocado oil creates an antibacterial protective film on the skin. Argan oil, raspberry and borage seed oil round off the face cream with their individual care properties.
vitamins
Highly concentrated vitamin C promotes the protective barrier of the facial skin and stimulates cell renewal - as a co-factor of collagen synthesis, it supports collagen formation and has an antioxidant effect as a highly potent free-radical scavenger. Vitamin E easily penetrates the horny layer, binds moisture, promotes wound healing through its cell-renewing and anti-inflammatory effect and has a significantly smoothing effect on the complexion. Studies show that both vitamins only develop their full effect from a dosage that is also used in our face cream.
trace elements
Essential amino acids for the skin and trace elements such as magnesium or zinc, which inhibits collagen breakdown, not only give the skin back what it lacks in our face cream, but also ensure a vital complexion. Zinc is not only a mineral and natural UV filter, but also relieves skin irritation and inflammation and, as an anti-aging antioxidant, acts as a preventive active ingredient against skin aging.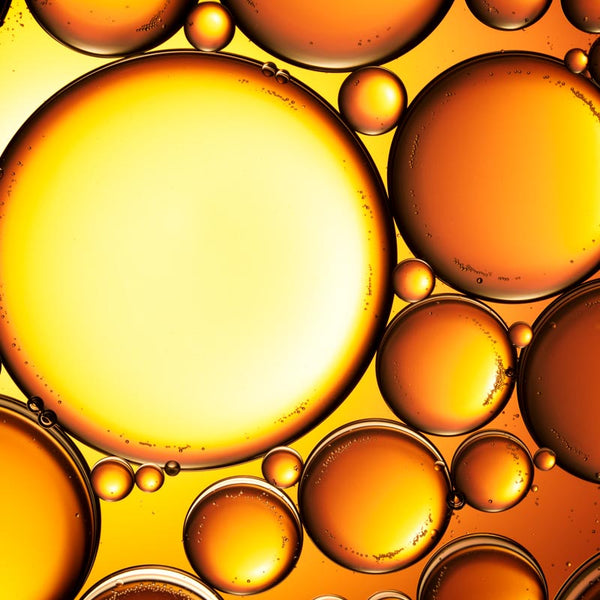 Face cream booster
High-molecular hyaluronic acid stores moisture and releases it to the facial skin, which brings elasticity and resilience to the skin and reduces wrinkles with regular use. Caffeine has a skin-tightening and swelling-reducing effect, since stored water (e.g. in the eye area) is flushed out. Panthenol (provitamin B5) penetrates the skin very well and has a stimulating effect. It promotes skin elasticity and prevents irritation. Panthenol is an active ingredient that is also useful for people with sensitive skin, as it has skin-soothing and skin barrier regenerating effects.
Anti-aging with D5 Cell Complex™
Based on the most valuable antioxidative blueberry seed oil, raspberry seed oil and other oils and enriched with essential amino acids and vitamins, the D5 Cell Complex leads to an improved cell regeneration ability: The highly effective formulation for cell renewal not only significantly reduces the oxidative stress in the skin but also alleviates natural signs of aging for a constantly rejuvenated and fresh complexion..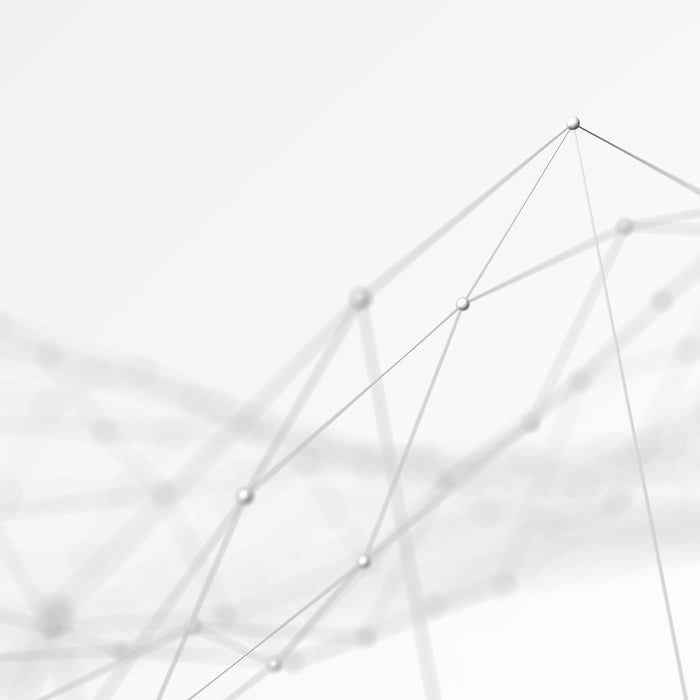 D5 Cell Complex™
We were the first to recognize that few vegetable oils have the potential to correct fundamental disorders in cell metabolism and cell growth. A finding from which, among others, in Cooperation with Prof. Dr. Schirner, a renowned pharmacist and toxicologist, the D5 Cell Complex was created..
Instead of short-term cosmetic effects, we focus on treating the causes of the signs of skin aging. Free from questionable chemicals and with highly potent active ingredients that permanently regenerate, care for and protect.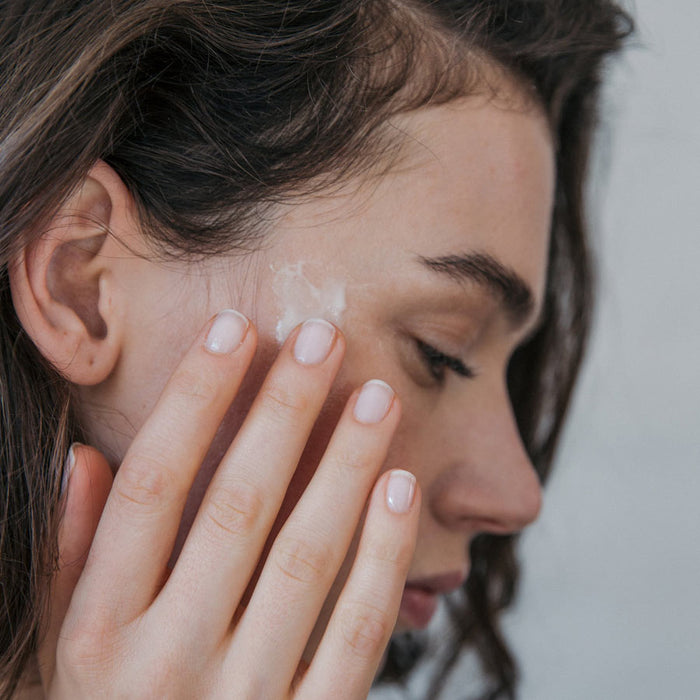 One for everything. Also the eyes.
The Hydra Defense Cream is designed as a moisturizer for the entire face, including the eye area. Hyaluron reduces wrinkles and fine lines around the eyes and effectively combats crow's feet and dark circles. For an alert and active look at all times and to reduce wrinkles under the eyes. Contained niacinamides alleviate dark circles under the eyes and ensure a vital, pleasant complexion around the eyes.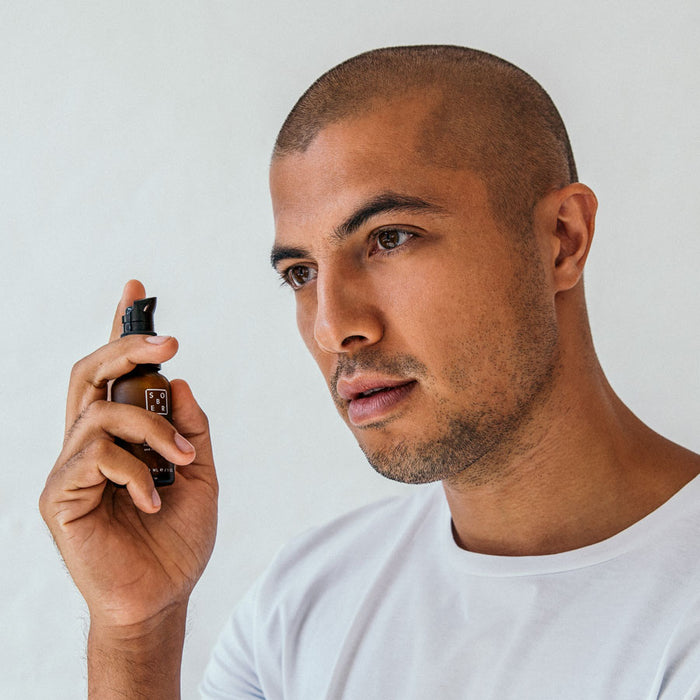 Good for you. And the environment.
Clean beauty means carefree care, without any harmful additives. In our pharmaceutical cosmetics, we combine only the best active ingredients from nature and science for an uncompromising and daily visible effect of our care products. Therefore, we consistently avoid microplastics, petrochemicals, artificial fragrances, silicones, synthetic colors, PEG-based polymers, sodium lauryl sulfate, nitrosamine sources, parabens, alcohol, paraffins, diethanolamine (DEA), triethanolamine (TEA) and harmful polycyanoacrylates.
As a climate-positive cosmetics brand, we also plant a tree with every product sold to compensate for its production. By the way, we test our products on friends, not animals.
What sets us apart
OUR DESIGN

We stand for the value of good design. We consistently follow the path of a responsible, ecological and conscious design of our products. Form and function stand for high quality and concentration on the essentials. Our goal is timeless design, simple and practical in use.

OUR VISION

Our aim is to produce effective and harmless care products. We want to create the best products of their kind with vegan high-tech natural cosmetics and at the same time be unobtrusive in form and style. We stand for supreme satisfaction and beauty without compromise. Our goal is not always new products, but always better ones.

OUR PHILOSOPHY

We call the concept for effective and gentle skin care Clean Beauty: More powerful than pure natural cosmetics and without harmful conventional ingredients from the cosmetics industry. Clean Beauty combines the best of nature and science: Optimal skin tolerance and maximum effect.

OUR BRAND

Founded in Berlin in 2017 as an independent cosmetics brand, our cosmetics meet the highest standards of effectiveness and sustainability and are produced in Germany. Our mission is look great. Feel great therefore we consider inner happiness as part of our outer beauty.it.

OUR PROMISE

We guarantee that our products are free of petrochemicals, alcohol, artificial fragrances, silicones, synthetic colors, PEG-based polymers, sodium lauryl sulfate, nitrosamine sources, parabens, microplastics, paraffins, diethanolamine, triethanolamine, polycyanoacrylates and are produced without animal testing.



OUR TEAM

We prefer to work in teams than with deep hierarchies. We welcome people from all over the world who share our values. We think globally and act locally. We work together in research, product development and design on the diverse tasks that we face every day to achieve better results every day.
ADVANTAGES WHEN YOU ORDER FROM US